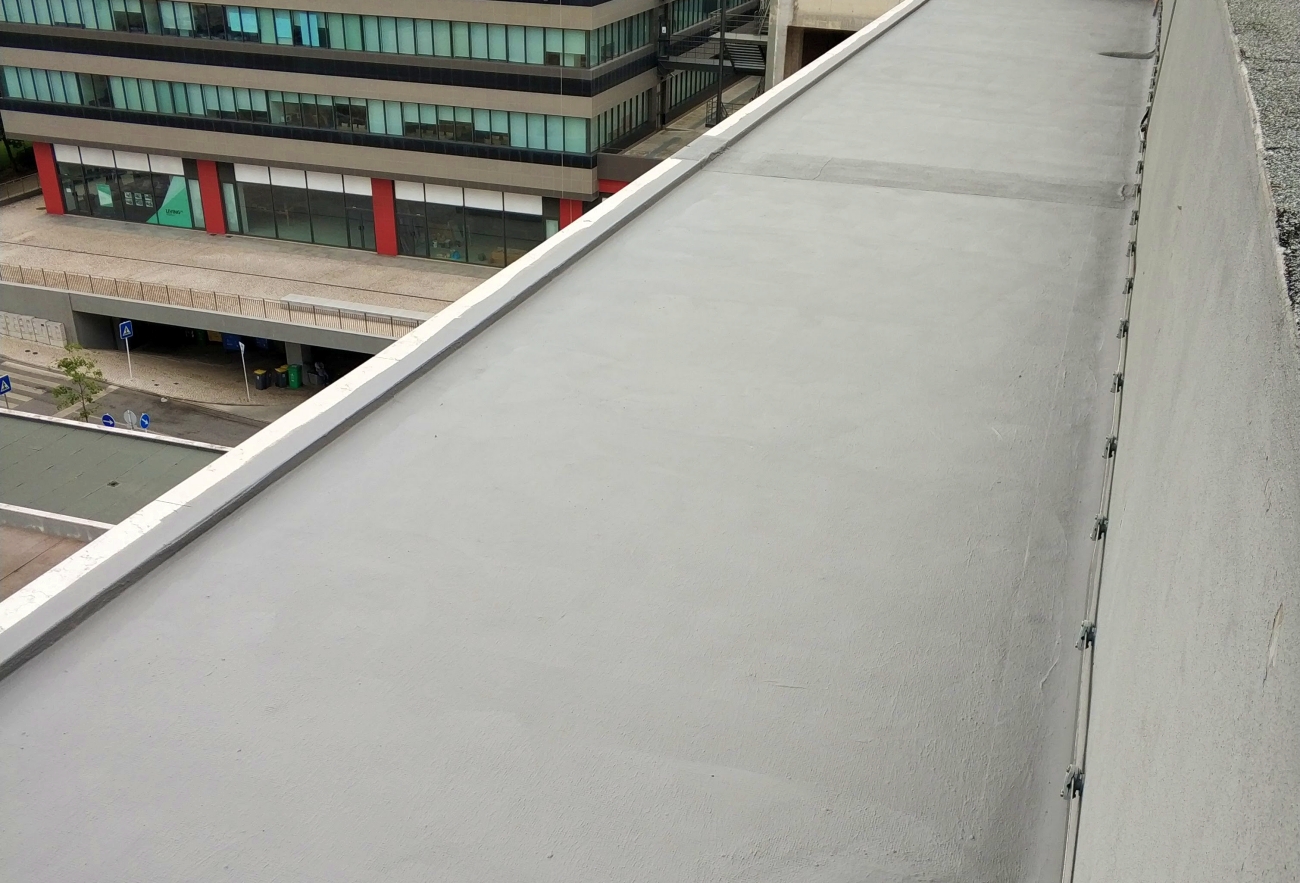 Liquid waterproofing
Liquid waterproofing systems are intended for applications that are difficult to achieve with traditional waterproofing membranes. They allow pedestrian traffic directly on the waterproofing membrane without the need for additional protection, such as concrete, ceramic finish or slabs on supports.
The main applications of liquid waterproofing systems are:
Works where it is impossible to waterproof with traditional membranes: steps, corridors, stairs, wet areas, canals ...
Works that do not allow an overload of weight or increase in thickness, especially in the rehabilitation of balconies, galleries, small terraces.
Spaces where a continuous floor without overlaps or joints is imperative, such as operating rooms, laboratories, industrial kitchens ...
Work in which the use of flames is prohibited.

Jobs that are very difficult to access with bulky equipment.