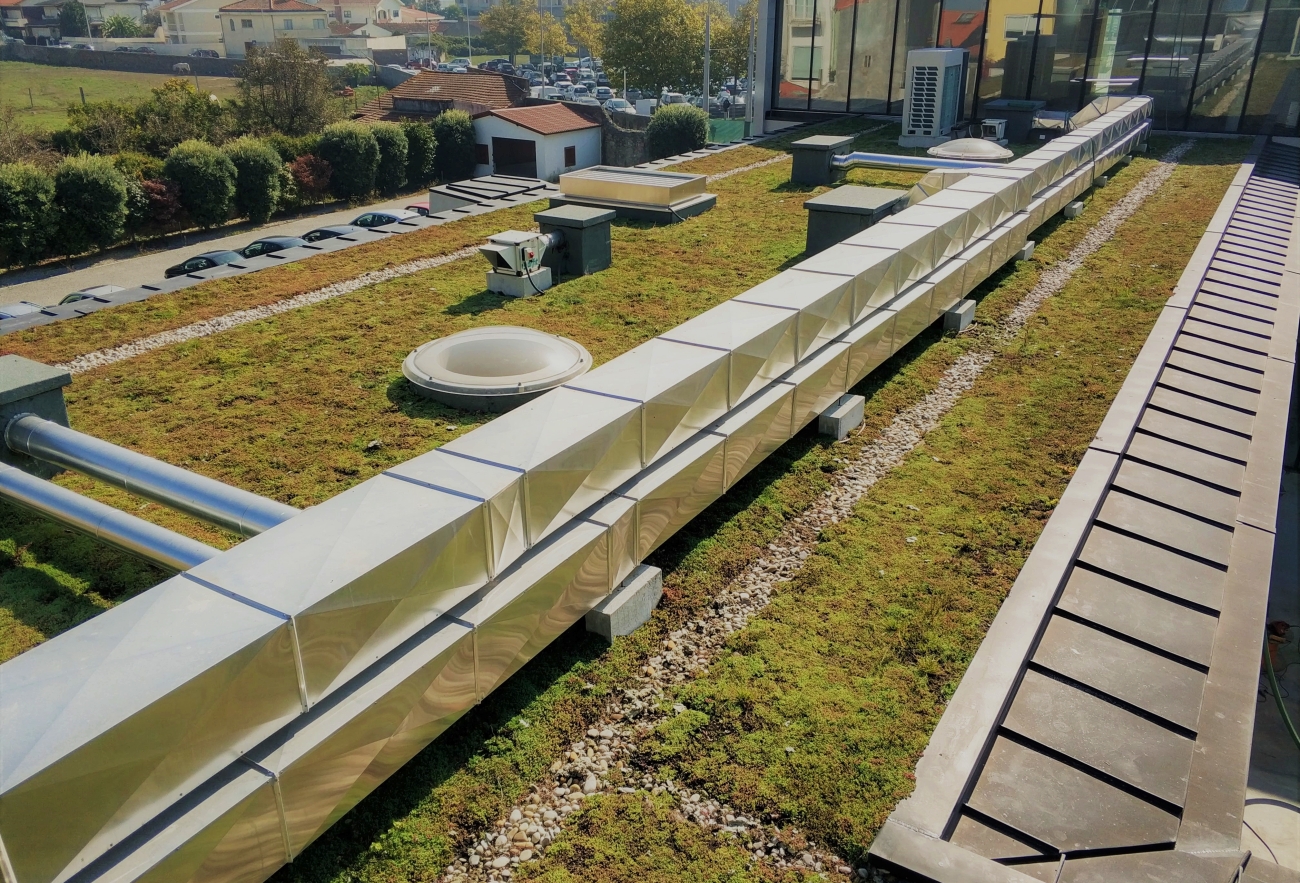 Green Roofs
Green roofs can be divided into three different types, depending on usage, vegetation and maintenance requirements.
The three typologies are:

Extensive green roof.



Semi-intensive green roof.

Intensive green roof.
Extensive roof is the lightest green roof system, typically with reduced substrate thickness where small vegetation is installed. It should require little maintenance care for correct development.
We represent the Urbanscape system (Knauf Insulations), which is distinguished by being a light and easy to install solution, with great water retention capacity. Specifically designed for non-passable green roofs in residential, non-residential and industrial buildings in urban areas.