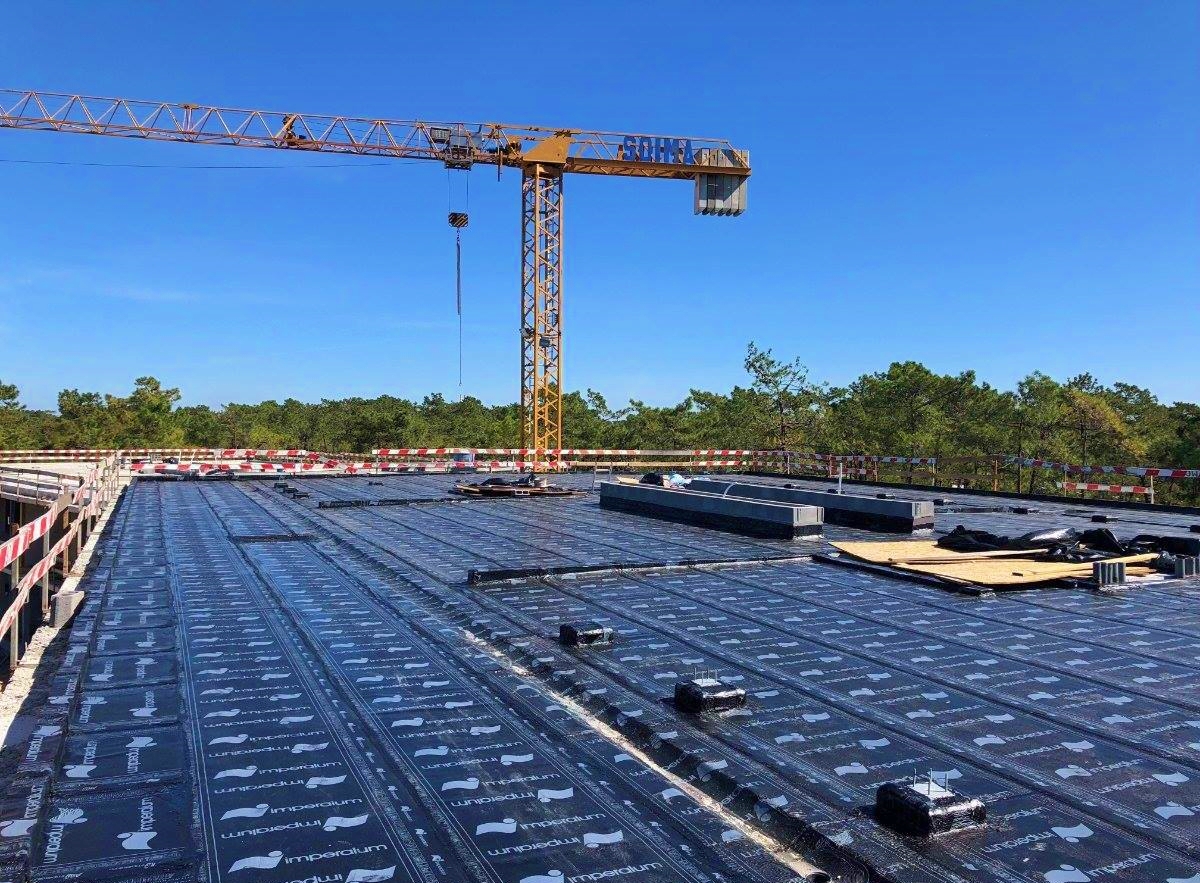 Flat Roofs
The roofs can be sloped or flat, and the flat roofs can be classified according to the type of accessibility, which is a crucial factor in determining the waterproofing system.
Within the flat roofs, we will have:
The waterproofing system (bituminous or synthetic), must be applied on substrates properly cleaned and regularized, with a minimum slope of 2%.
In the case of bituminous systems, they can be fully adhered to the support or floating, depending on the solution provided.
The membranes, preferably and whenever possible, should be applied in reverse and fold at least 25cm in the vertical walls.
Whenever it is necessary to leave the waterproofing system "in view", the application of membranes that may be exposed to UV rays should be considered.